A Praying Life
Regular price

$16.99

Sale price

$16.99
The first edition of A Praying Life taught some 350,000 Christians how to pray like children running to their Father for help. Now in its second edition, Paul Miller's best-selling book invites the rest of us to ask God for help with the nitty-gritty details of life—from parking spots to contact lenses—and discover the freedom and joy of a vibrant prayer life. Includes practical help for all of us who pray badly!
Share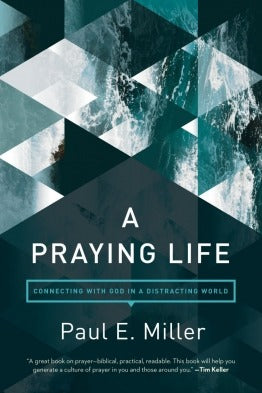 What Others are Saying
A great book on prayer—biblical, practical, readable. This book will help you generate a culture of prayer in you and those around you.

Tim Keller, senior pastor, Redeemer Presbyterian Church, and author of the New York Times bestseller "The Reason for God"
Honest, realistic, mature, wise, deep. Warmly recommended.

J.I. Packer, professor of theology, Regent College; author of "Knowing God"
This is as fine a book on prayer that you will ever read, but it is so much more. It is the story of our struggle to actually live like we believe that our Heavenly Father really does love us. If we did, nothing could keep us from being committed to the day by day hard work of prayer. Paul exegetes our struggle in a way that is convicting, insight giving and encouraging. This is a book on prayer that actually makes you want to pray!

Paul David Tripp, president, Paul Tripp Ministries; author of "Instruments in the Redeemer's Hands, Age of Opportunity"