A Praying Life Discussion Guide (PDF)
Regular price

$10.99

Sale price

$10.99
A Praying Life Discussion Guide leads readers step by step through the pages of the expanded second edition of Paul Miller's best-selling A Praying Life, which introduced some 350,000 Christians to the freedom and joy of a vibrant prayer life. Use it for guided individual reflection or for study in a small group to cultivate a rich prayer life. Includes a Leader's Guide and 18-week reading schedule.
Share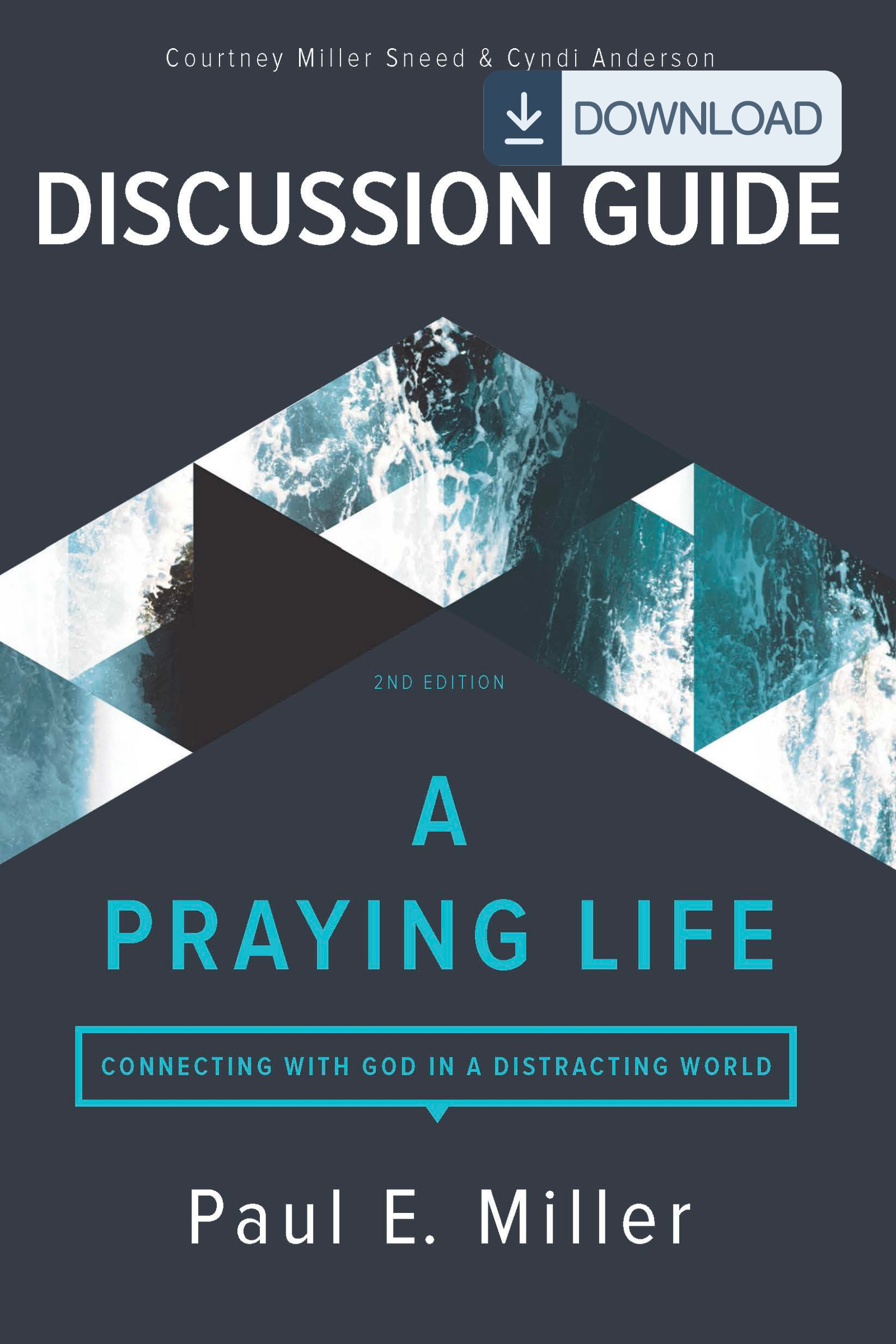 What Others are Saying
Paul Miller refuses to separate the spiritual life from the rest of our daily living. In A Praying Life, he shows the difference that constant communication with Christ makes in the everyday experiences of life, especially the life of the family. Reading this book will help you make prayer a more important part of your own life story by integrating prayer into the daily routines of life.

Philip Ryken, senior minister, Tenth Presbyterian Church (Philadelphia, PA); author of "The Message of Salvation"
In my library, I have perhaps twenty different volumes on prayer, but none captured my heart or propelled me into fresh communion with our Father as much as A Praying Life. Finally, a book that applies the radical implications of the gospel of God's grace to prayer! With childlike wonder, sage-like wisdom, and heartfelt candor, Paul shows us that to pray is to see Jesus more clearly and meet him more regularly in every single aspect and moment of the day. Thanks, my friend, for calling me back to what really matters.

Scotty Smith, pastor for preaching, teaching, and worship, Christ Community Church (Franklin, TN)