The Person of Jesus--Student Edition, Unit 1: Compassion Student Guide
Regular price

$14.99

Sale price

$14.99
The Person of Jesus--Student Edition uses seeJesus' interactive style of Bible study to draw students from 12 to 22 to see the beauty of Jesus. In this first unit, students discover the beauty of Jesus' compassion. They'll see how he moves towards people in love by seeing, feeling, and doing; how his pattern of love challenges the familiar obstacles of compassion (like judging, fear, and cynicism). As students of all ages recognize the paradigm-shifting, mind-bending, and world-changing beauty of the Person of Jesus, they will fall in love with him.
Share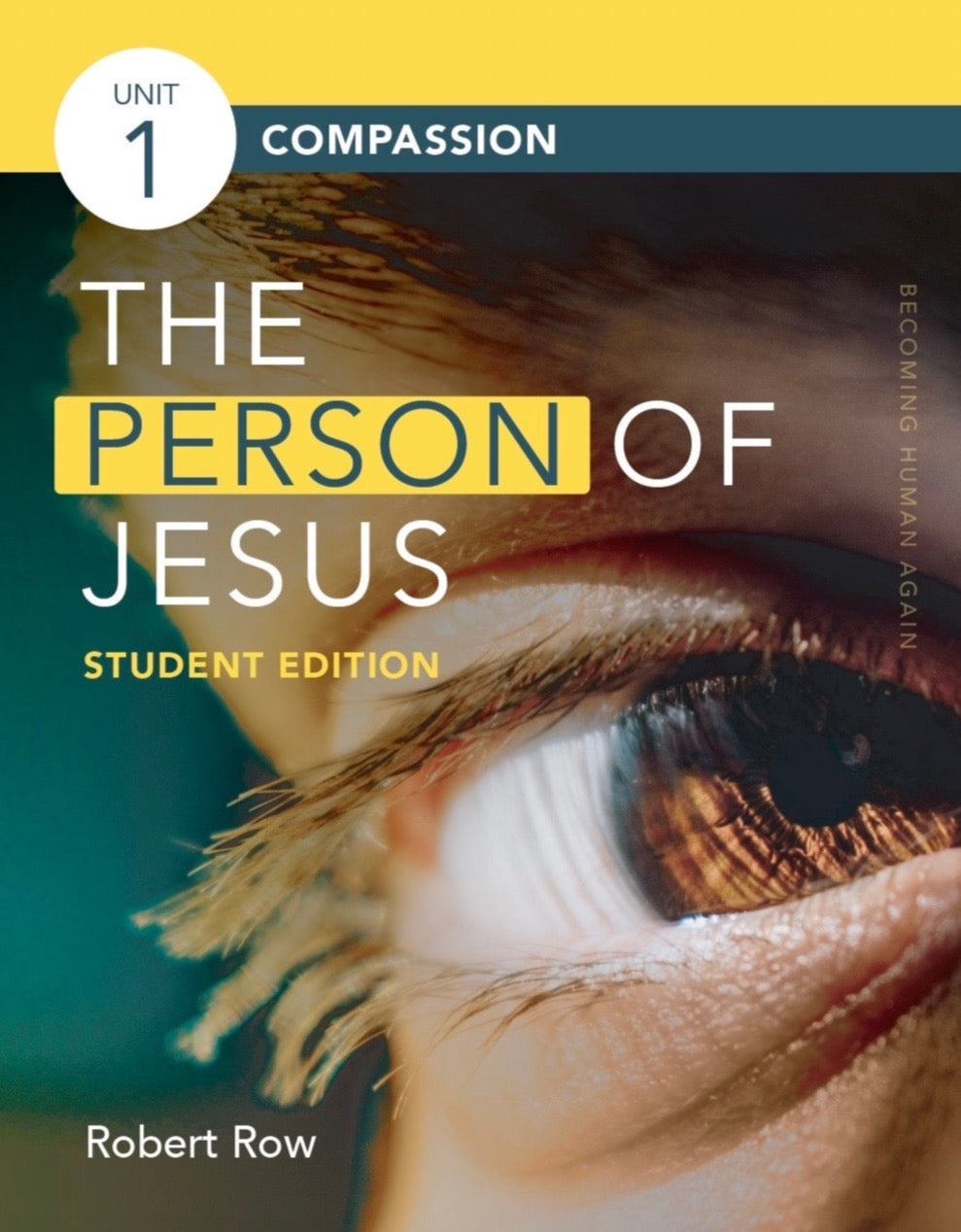 What Others are Saying
Robert Row's The Person of Jesus—Student Edition is a dream come true for me. I've long known (and experienced in my own family) the impact that seeing the person of Jesus (in the Gospels) can have on a teenager, especially a jaded one, sick of Christian jargon. Robert's study helps students to slow down and look at Jesus. Once you begin to see him, you can't un-see him. He, the Person of Jesus, is the very heart of our faith. This study will fill your students with a wonder that will follow them their whole life.

Paul Miller, Executive Director of seeJesus, author of numerous books and studies including "The Person of Jesus" and "A Praying Life"
My student ministry used The Person of Jesus—Student Edition this past fall. The most exciting part was seeing the students read the stories of Jesus in the Bible while looking at his compassion, honesty, and dependence on the Father. The students learned how to slow down, look at Jesus in his humanity and learn how he loved. Our students were engaged in the lessons as they experienced seeJesus' interactive approach. The lessons also were transformative in students' lives as they saw how they could imitate Jesus through the power of the Spirit in them.

Donna Kaplan, High School Curriculum Coordinator at Redemption Gateway (Phoenix, AZ)
There's a difference between understanding all the facts about a historic figure and getting to personally know and even fall in love with the real person. The seeJesus student material will introduce you to the Person of Jesus Christ through the gospel narratives and will leave you wondering how you ever might have missed him in the first place. Sit at the feet of the Master, learning how to do life from the Man who did it best, and watch your group come alive.

Zach Mashburn, Youth Director, First Presbyterian Church (Chattanooga, TN)
We've been using the student version of The Person of Jesus in our small groups for a few months now. Both the students and the leaders like the question-based format, and all of us are seeing Jesus more clearly: not just for what he did, but for what kind of person he was, and is.

Jason Kriaski, Youth Pastor, Atlanta Westside Presbyterian Church (Atlanta, GA)