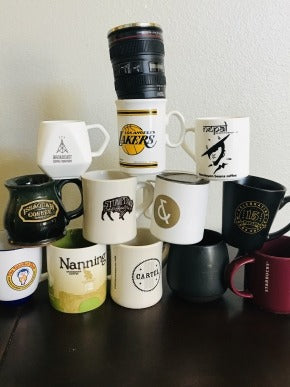 West Coast East Asia Director
Jon*
Over the course of nearly 20 years of pastoral ministry, church planting pastor Jon has been on a mission to experience and express the Father's heart. When he read A Praying Life In 2009 and then hosted his first seeJesus training, he knew he'd discovered an invaluable tool. "SeeJesus changed everything about the way we do ministry!" he explains.
Now seeJesus' Regional Director for the West Coast and East Asia, Jon has led more than 20 seminars—in places near and far. Watching people discover the depth of God's love for them and seeing them fall deeper in love with Jesus keeps Jon teaching, preaching, traveling, and praying through it all. 
Jon admits to an obsession with coffee, which has led him to amass a considerable collection of coffee mugs from around the world. His wife of 19 years, Sonia, has recently capped his collection (although he occasionally manages to sneak in a new one). Jon and Sonia have four kids and live in San Bernadino County, CA. 
Donate to Jon
More from Jon
Chinese House Churches Studying "The Person of Jesus"

When Jon heard that a large Chinese church was planning to study The Person of Jesus in their home groups this year—700 people in about 20 groups — he was thrilled. Jon recently led an online See Jesus Workshop to train this pastor and other Chinese and Nepalese leaders.

Read More

Resurrection Guaranteed!

As the training for a group of leaders in Arizona was coming to a close, one of the senior leaders sitting in the back asked me two questions that hushed the room: "Where do you think the American church will be in 50-100 years?... Is there any hope?"

Read More

Praying as a Family - Interview with Jon and Sonia

"The kids would come to the table expectantly, especially my little one. He would grab the box and put on the table. He was just very eager, anticipating and wondering you know, how is the Lord going to answer our prayers today?"

Listen In